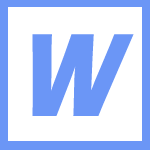 Manuscript Template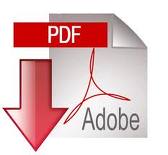 Sample Article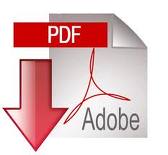 Declaration form
Manuscripts as Original Research Paper, Short Communication, Case Reports and Review or Mini-Review are considered for peer-review publishing in Journal of Art and Architecture studies (ISSN: ‪2383-1553), irregularly on the internet (open access). Journal´s main objective is to publish manuscripts in the all area of art and architecture sciences. View full aims and scope...
Submission of a manuscript to the JAAS implies that:
Submitted work has not been previously published and is not being submitted for publication elsewhere
All authors have approved the submission and have obtained permission for publish work.
Authors (art and architecture science specialists and researchers) wishing to submit their work, should contact editorial office of the journal via Emails: This e-mail address is being protected from spambots. You need JavaScript enabled to view it or This e-mail address is being protected from spambots. You need JavaScript enabled to view it . The manuscript and other correspondence can be submit online. Please embed all figures and tables in the manuscript to become one single file for submission. All manuscripts must be checked by English native speaker and submitted in English for evaluation in totally confidential and impartial way.

Main Format: First page of the manuscripts must be properly identified by the title and the name(s) of the author(s). Font type is Times New Roman and font sizes: 14pt for the title, 10pt for the main text, double spaced, in A4 format with 2cm margins. All pages and lines of the main text should be numbered consecutively throughout the manuscript. Unknown abbreviations in the article title are not allowed. Manuscripts should be arranged in the following order:

Title page:

-- TITLE (brief, attractive and targeted, UPPERCASE);
-- Name(s) and Affiliation(s) of author(s) including post code and corresponding author's E-mail). Please provide full names. Important! Please write first name and middle name before surname or lastname, e.g., "Mike Johnson" (not "Johnson, Mike"; not "Johnson M."; not "M. Johnson").
-- ABSTRACT (should not contain citations to references);
-- Key words (3-6 keywords, separate by semicolons; or comma);
-- Abbreviations (those used throughout the manuscript);
Main Text: Please do not add number before subtitles.

-- INTRODUCTION (should provide clear statement of the problem, the relevant literature on the subject, and the proposed approach or solution)
-- MATERIALS AND METHODS (should be complete enough to allow experiments to be reproduced)
-- RESULTS (should be presented with clarity and precision)
-- DISCUSSION; (should interpret the findings in view of the results obtained in this and in past studies on this topic)
Results and Discussion can be presented jointly if preferred.
-- CONCLUSION; (elaborate on the importance of the work or suggest the potential applications and extensions)
Discussion and Conclusion can be presented jointly if preferred.
-- Appendix (if needed)
-- Acknowledgements (if there are any);
-- REFERENCES;
-- Tables;
-- Figures
.
Tables and Figures
Table style and format should be per instructions for authors and recent issues. Each table should be on a separate page, numbered consecutively in Arabic numerals and supplied with a heading and a legend. Tables should be self-explanatory without reference to the text. The details of the methods used in the experiments should preferably be described in the legend instead of in the text. The same data should not be presented in both table and graph forms or repeated in the text. Abbreviations used in a table must be defined in that table.
Figure legends should be typed in numerical order on a separate sheet. Graphics should be prepared using applications capable of generating high resolution GIF, TIFF, JPEG or PowerPoint before pasting in the Microsoft Word manuscript file. Use Arabic numerals to designate figures and upper case letters for their parts (Figure 1). Begin each legend with a title and include sufficient description so that the figure is understandable without reading the text of the manuscript. Information given in legends should not be repeated in the text. Figures to be printed in black and white should be prepared in black and white. Abbreviations used in the figure must be defined in the caption of that figure.
References:
References should be numbered consecutively and cited in the manuscript text by number (not by author and date). Number citations consecutively in square brackets [1, 2]. References should not be formatted as footnotes. Avoid putting personal communications and unpublished observations as references. A reference style for EndNote may be found here.
In the text: ---- [1],---- [2, 3],-----[3-7].
If sentences starts or cite name of references in the text: …… Smit [1]…; Smit and Janak [2]….; Smit et al. [3]….
Please note that the references at the end of this document are in the preferred referencing style. Give all authors' names; do not use "et al." unless there are six authors or more. Use a space after authors' initials. Papers that have not been published should be cited as "unpublished". Papers that have been accepted for publication, but not yet specified for an issue should be cited as "to be published". Papers that have been submitted for publication should be cited as "submitted for publication". Capitalize only the first word in a paper title, except for proper nouns and element symbols. For papers published in translation journals, please give the English citation first, followed by the original foreign-language citation.

From the journal articles: Hooshyar L, Barugh H (2014). The Role of Tourism in Sustainable Urban Development (Random Sample: Sarein), J Art Arch Stud. 3 (2): 95-101.
From a book: Tavassoli M, Bonyadi N (2007). Design of urban space: urban spaces and their position in life and the image of the city, Second edition, Tehran: Shahidi Press.
From web page: http://www.ohioline.osu.edu/sc1156_27.hmtl.
All cited papers in the text must be listed in References. All the papers in References must be cited in the text.


Competing Interests
Competing interests that might interfere with the objective presentation of the research findings contained in the manuscript should be declared in a paragraph heading "Competing interests" (after Acknowledgment section and before References). Examples of competing interests are ownership of stock in a company, commercial grants, board membership, etc. If there is no competing interest, please use the statement "The authors declare that they have no competing interests".
Review/Decisions
Manuscripts that are judged to be of insufficient quality or unlikely to be competitive enough for publication will be returned to the authors at the initial stage. The remaining manuscripts go through a double-blind review process by two reviewers , and possible decisions are: accept as is, minor revision, major revision, or reject. Authors should submit back their revisions within 14 days in the case of minor revision, or 30 days in the case of major revision.
Plagiarism: There is a zero-tolerance policy towards plagiarism (including self-plagiarism) in our journals. Manuscripts are screened for plagiarism by ​Docol©c a plagiarism finding tool, before or during publication, and if found they will be rejected at any stage of processing.
.
GRAPHICAL ABSTRACT
Authors should provide a graphical abstract (a beautifully designed feature figure) to represent the paper aiming to catch the attention and interest of readers. Graphical abstract will be published online in the table of content. The graphical abstract should be colored, and kept within an area of 12 cm (width) x 6 cm (height) or with similar format. Image should have a minimum resolution of 300 dpi and line art 1200dpi.
Note: Height of the image should be no more than the width. Please avoid putting too much information into the graphical abstract as it occupies only a small space. Authors can provide the graphical abstract in the format of PDF, Word, PowerPoint, jpg, or png, after a manuscript is accepted for publication.

.
AUTHOR BIOGRAPHY

Authors now have the option to publish a biography together with the paper, with information such as MD/PhD degree, past and present positions, research interests, awards, etc. This increases the profile of the authors and is well received by international readers. Author biography can be added to the end of paper, in a section heading "Author biography".

This work is licensed under a Creative Commons Attribution-NonCommercial 4.0 International License.